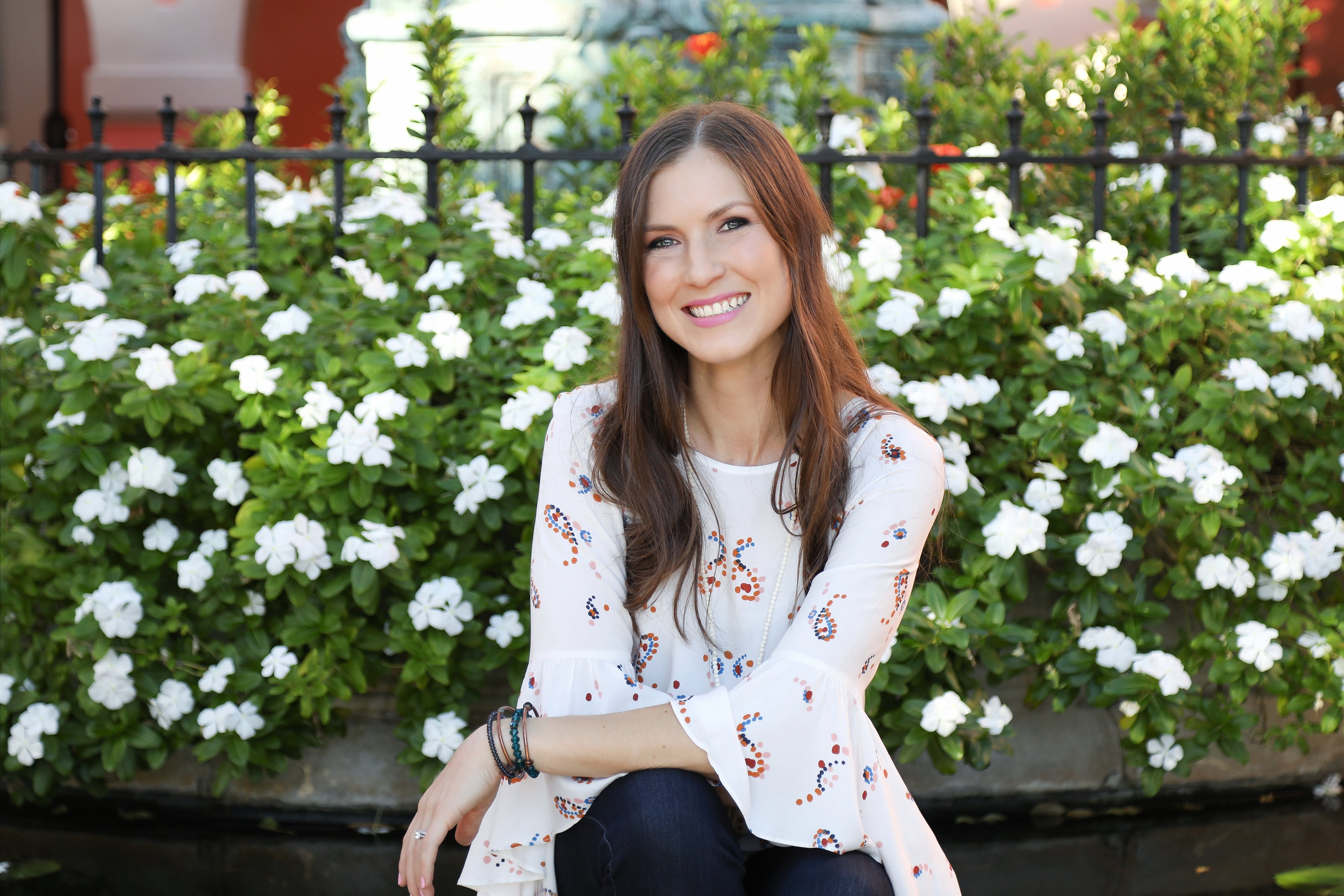 Hi! My name is Sara.
I am a Well-Being & Life Balance Coach that helps busy working moms achieve sustained balance and joy. My coaching programs and writing apply the teachings of yoga and transformation to all the roles women lead so we can rediscover who we are and re-ignite our inner strength to live full lives.
About me: Ever since I can remember I've been craving growth and fulfillment.
I grew up in a one-stop-light farming town in rural Minnesota. In an attempt to overcome adolescent boredom and a need for belonging, I chased anything rebellious: MGD Light, Southern Comfort, whatever drugs were floating around town, gangsta' rap and head-banging heavy metal, even an eyebrow ring (I was the first person in my town to have one). Luckily, none of these things stuck – save for jamming to some gangsta' rap from time to time – and I completed a successful college career studying communications, writing, and psychology.
When I graduated from the University of Minnesota Duluth, I realized I hadn't learned much about the world. So I spent 13 weeks volunteering in the favelas of Salvador, Bahia, Brazil. Upon my return home, my future-husband and I moved to New York City. He wanted to ignite his chef career with the best of the best, and I wanted to live somewhere as different as possible from where I grew up. I call living in the city my master's degree. The exposure to such vast diversity, unique culture, and varying intelligence made even a conversation at our corner bar a life lesson for me.
Four years later my now-a-fiancé and I moved to Naples, Florida, for a job offer he couldn't refuse. Here I became a certified yoga teacher, got married, adopted two golden retrievers, lost two babies to miscarriage, almost got divorced, spent thousands of dollars on therapy, had two miracle baby boys, catapulted my career as a market researcher/conference program director, and started to reconnect with God, who I had abandoned a long time ago after being turned off by the organized religion I experienced as a kid.
Through several yoga teacher trainings, uncomfortable therapy sessions, and the personal development work I always seem to be seeking out, I've learned a lot about myself. I've learned how to live in joy through the ups and downs of life. And I continue to chase challenge, excitement, and growth… or what I call a full life. I coach other women on achieving this through my Balance And Joy VIP Coaching Program.
Joy Discovered is about uncovering the abundance, gratitude, and tiny – yet tremendous – miracles that are present in our everyday lives. It's about learning to understand ourselves better so we can get the support and inspiration we need to step into our boldest strength and live our best lives.
I will share lots of warm fuzzies here, because who doesn't need regular reminders to slow down and appreciate the abundant blessings in our lives? But it won't be all chocolate cake without the calories, as that's not the reality of life. And one promise I make to you is that I will always be real with you. We'll explore the messy parts of life and the beautiful, the uncomfortable and the encouraging, things that break our hearts and things that create delight. Through it all we will gain the insight we need to live a full life of joy.
I'll touch on topics from empowering women and the teeter-totter experience of motherhood, to creating well-being and balancing career, family, friends, sleep (yes, strong women sleep!), working out, and me-time. I'll profile amazing real women who will leave you inspired and full of tools to bring about more joy to your life. You'll also find a bit of yoga philosophy and spirituality sprinkled in. And because I have a full-time career that I love and keeps me busy, you'll only hear from me about once a week.
I'd love to hear your stories, too, and would be honored to go on this beautiful journey through life with you. Please take five seconds to sign up for my Joy Discovered newsletter now to make sure you don't miss any insights and are able to contribute your wisdom to our discussions.
Here's to living a life that fills our hearts and souls!
In joy,
Sara
P.S. Click here to learn how Joy Discovered came to be!